"You either die a hero, or you live long enough to see yourself become the villain"

Is such a cliched movie line, and one that has been used a lot to make an analogy to sports, that to be honest I'm almost embarrassed to employ it myself. But because the subject matters it applies to may come as such a surprise to some readers, especially to those who follow Serie A in just a casual manner, I decided to go ahead and pull the trigger.

The idea that one of the most famous lines from "Dark Knight" would apply to Gianluigi Buffon may seem rather odd to those who don't follow the day to day controversies that fuel the Serie A news cycle. After all, how could the keeper who many consider to be the best of all time, someone who went to Italy's second division right after winning the World Cup as a protagonist mainly out of loyalty to his club, and the same guy who belts out the national anthem with as much passion and gravitas as Whitney Houston at the 1991 Super Bowl, be considered a bad guy?

While to the vast majority of Juventus fans, Buffon is a once in a lifetime type of icon and a very worthy successor to Alessanro del Piero as the club's captain mainly because of his human qualities, quite a few fans of other teams see someone who loves to grand stand, an older keeper who has worn out his welcome on the national team, and possibly a cheater because of his lack of (supposed) sportsmanship on the "goal di Muntari" episode.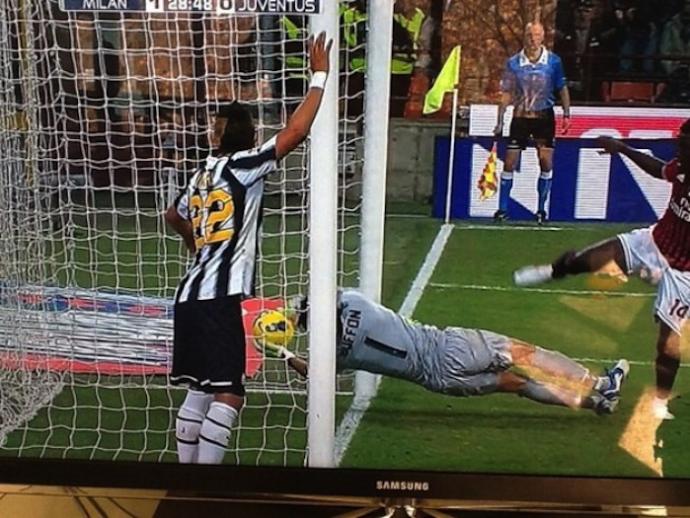 The sharp contrast in the way Buffon is perceived by Serie A fans escalated considerably since Italy failed to qualify for the World Cup in Russia. Let me take you back to that dreadful evening, after Sweden eliminated the Azzurri at San Siro, Buffon was the first member of the squad to face the media- even before FIGC president Tavecchio and manager Ventura, the two people mainly responsible for the debacle.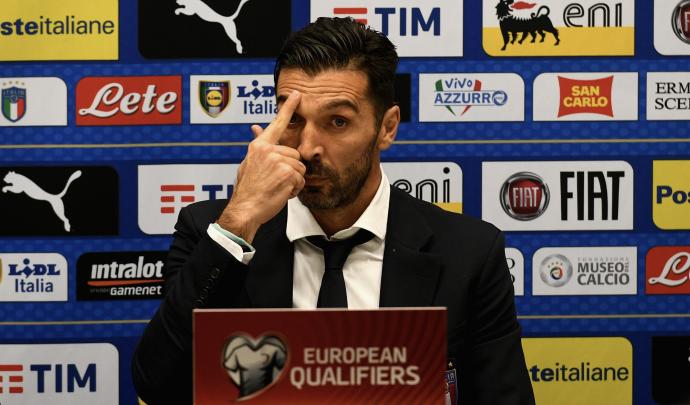 While Buffon got praised for holding himself accountable and "metterci la faccia" as they would say in Italy before the two people ahead of him in the chain of command, many assumed it was going to be his final moment as a member of the Azzurri family. As a matter a fact, the sharp contrast between Buffon (potentially) ending his glorious career with the Italian national team on such a dramatic note, while both Tavecchio and Ventura refused to resign as a way to end their disastrous tenure, would have been a very powerful statement in it of itself.

But as they say, "you want to make God laugh, make plans" and the failed qualification to the World Cup threw a monkey wrench in what should have been a perfect ending. Buffon was set to retire after participating in a record breaking 6th World Cup (He didn't play when he was selected for the 1998 squad though) at the age of 40, the same age that Dino Zoff retired at- but now he's having second thoughts.

But Buffon isn't the only one impacted by the elimination against Sweden. A lot of the recent controversy- why is Buffon even playing against England? Shouldn't we be giving Perin or Donnarumma a chance?- wouldn't be taking place had Italy been using this international break to prepare for the World Cup.

Sure it makes much more sense to go with a younger keeper now, since Buffon can't be realistically counted on to be part of the team that (hopefully) qualifies for Qatar World Cup, but it's also important to note the Azzurri have an interim president and an interim manager now- the people who will lead the change aren't even in their positions right now, so we're in limbo, like Di Caprio's character in another classic Nolan film "Inception", with the national team anyway.

Basically if you're telling me that Buffon is playing in these matches to help in this transition phase (which is now even more delicate for the Azzurri since Astori's shocking passing) and also to ensure the image of Buffon crying after the match against Sweden isn't the last one associated with his great tenure on national team, I'm fine with it. After all, respect for tradition and seniority are huge cornerstones of the Italian national team, but at some point, it's time to groom the next great Azzurri keeper on the actual pitch.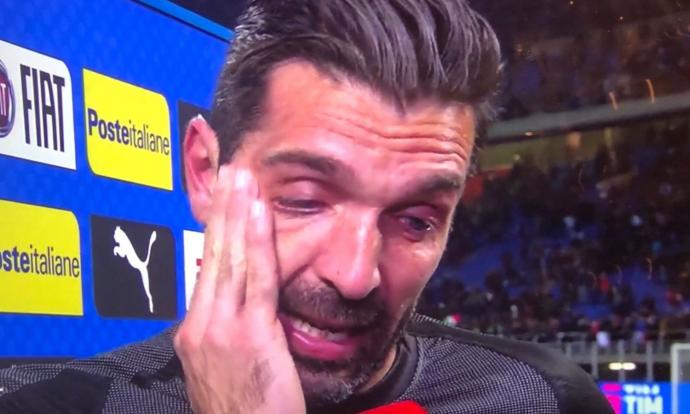 As they say father time is undefeated, and while Buffon is still certainly an above average keeper, there's no shortage of good candidates for him to pass on the torch to- which certainly has a big influence on fact to some that Buffon has stuck around long enough to become the villain. On the Azzurri we of course have Gigio Donnarumma and Mattia Perin, who has now recovered from his second knee injury, and Juventus invested heavily to sign Szczesny last summer- a keeper who even the most staunch Juve fan would admit is probably better than Buffon at this exact time.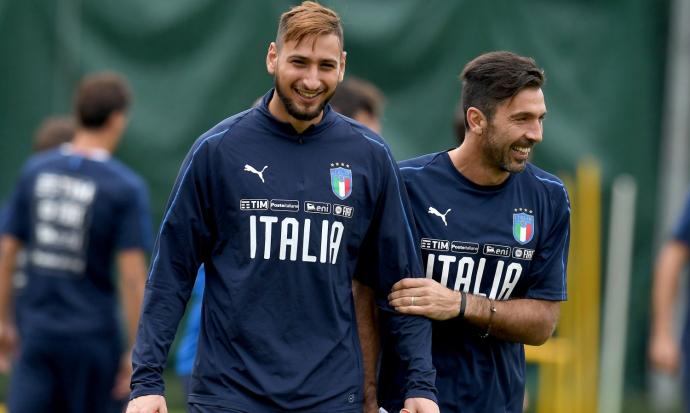 While there's no shortage of capable replacements, Buffon is also probably not getting a fair rap by his critics who see someone who should just step aside. Keepers of all ages make mistakes, some that look rather shocking- that is the nature of the position, even Donnarumma and Handanovic have at least 5/6 "papere" a season.

Despite all the criticism, Buffon was Italy's best player against Argentina on Friday and that is something that those who advocate he should just retire, failed to point out.

All of the attention on when Buffon's tenure with the Azzurri should end is also a huge red herring. While the drop off from Donnarumma and Perin to say Buffon today isn't substantial (and yes I do get they are younger and need experience), the much bigger problem on the Azzurri squad is the lack of offensive talent- Insigne and Immobile are unrecognizable compared to their club form, and we've yet to see a true dominant performance by Verratti in a key match for the Italian national team.

Circumstances very often determine one's legacy. When you look at Buffon's career arch, you can actually see that his Dark Knight phase started right when Juventus won their first scudetto of the Conte regime. Prior to his "save" on the goal di Muntari, Buffon was seen as one of the best keepers ever who also had enough loyalty to his club that he decided to go play in Italy's second division right after winning a World Cup - had his career ended then he would likely be a universal hero , but I doubt Buffon would trade in his most recent trophies to avoid seeing himself become the villain to so many.


@DavidAmoyal