After a summer of scudetto pacts, moving equilibriums and getting to formal things, as well as the power of Suning and the end of the BBC at Juventus, we had an eventful first half to the Serie A season. While summer hype and boastful proclamations are great entertainment in July and August, once the official games start, we are reminded that the pitch always decides who wins or losses. So with the winter break finally upon us, let's take a look at who is ahead and who is further behind in Serie A:

Winners

Kalidou Koulibaly- while the offensive trio and Maurizio Sarri's style of play get all the headlines, the Senegalese defender continues to be Napoli's most valuable player. The partenopei are at the top of the standings despite Milik and Insigne's injuries, a scoring draught for Dries Mertens and an uneven first half of the season from captain Marek Hamsik- in all this the one constant have been Koulibaly's performances.

With Bonucci taking a big step back this season, Chiellini's struggles with injuries and Barzagli losing his battle against father time, you can make a great case for Koulibaly being the top center back in Serie A. In addition to his defensive ability, Koulibaly has vastly improved as a passer and this season he's already scored four goals in Serie A.

In season coaching changes- while the jury is still out on Gennaro Gattuso's ability to turn Milan around after replacing Vincenzo Montella, we've seen numerous teams benefit tremendously from an in season coaching change. After winning at San Siro against Inter on the anniversary of Milan's founding, Massimo Oddo let Udinese on a very impressive winning streak. In addition to bringing a more offensive and exciting brand of football to the Dacia Arena, Oddo has shown great confidence in Udinese's top prospects bringing the Friulani closer to the business model that had worked so well under Guidolin.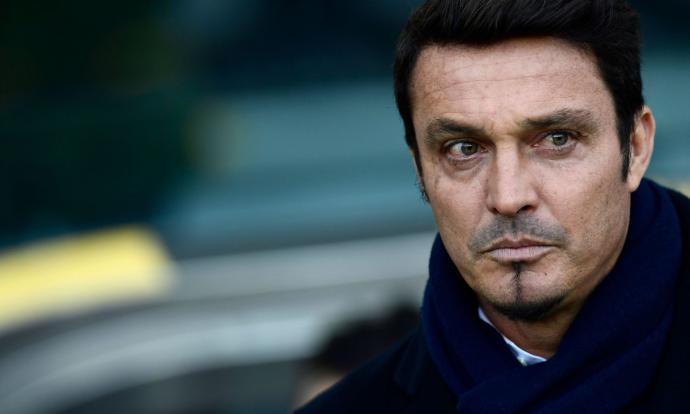 By now Davide Ballardini is no stranger to the Marassi stadium after returning to Genoa mid season for his third stint at the club. This time around under Ballardini the grifoni have collected 15 points in 8 matches and are starting to get out of the race avoid relegation- the club has also been energized by the Giuseppe Rossi signing.

​While Sassuolo have been in a downward spiral since qualifying for the Europa League, a journey that took a sharp turn for the worse once long time manager Eusebio Di Francesco left for Roma, there have been some encouraging signs under new manager Giuseppe Iachini. While the former Palermo coach isn't known for the offensive style the club wanted to carry on with Cristian Bucchi, he should bring some stability in what could be an important transition season for Squinzi's club.

Lazio sporting director Tare- the biancocelesti must feel great about replacing Keita Balde' and Lucas Biglia with Luis Alberto and Lucas Leiva, at a fraction of the cost no less. But if you've followed Lazio closely in recent years you'll start to see this pattern- the club sells players like Hernanes and Candreva and replaces them very well while making a profit.

​While Lazio lucked out in hiring Simone Inzaghi after the Bielsa debacle, they have done a great job of giving their manager great talents with the likes of Milinkovic Savic, Bastos and Marusic. Sporting director Tare has continued to benefit his club during the season by locking up Immobile and Strakosha to extensions and bringing in Martin Caceres to bolster the depth on the defense.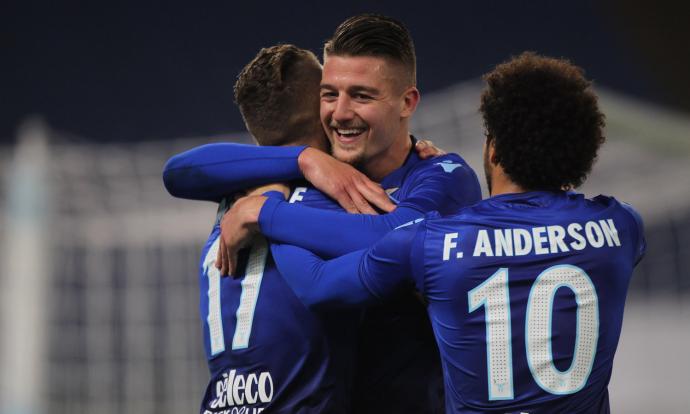 Ciro Immobile- what if I told you there's a club for Serie A strikers that features the likes of Batistuta, Milito and Trezeguet but is so exclusive Ibrahimovic, Vieri and Inzaghi are on the outside looking in? Well this is a club I recently made- the list of strikers with at least 3 seasons with 20 or more goals in Serie A: guess who just got in?

Yes the defenses Vieri, Ibra and Inzaghi faced were better than the ones in the new age Serie A, but Immobile also never played for a scudetto contender while completing the trifecta. Certainly based on the Neapolitan striker's challenges with Azzurri you can say he's a "bomber di provincial", but his statistical achievement should not be overlooked.

Mehdi Benatia & Wojciech Szcezsny- be honest, there was a stretch of time this season that you thought Marotta and Paratici's streak of winning in the transfer window was coming to an end. The loss to Sampdoria was the low point of the bianconeri's season, and many pointed to the fact that their defense was considerably weaker, while Allegri wasn't trusting his new offensive weapons enough to have a chance to make up for it.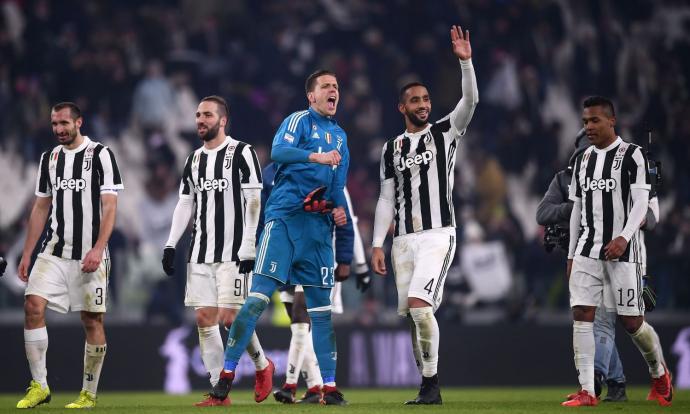 Since then the former Roma players have been instrumental in the bianconeri's revival. Benatia replaced Rugani in the starting lineup and Juventus went on a very impressive clean sheet streak. Last summer many had questioned why Juventus exercised the option to buy the Moroccan defender even in light of Bonucci's departure, but recently Benatia has returned to the form he flashed at Udinese and Roma.

After coming off a sensational season at Roma that earned him a rich multi year contract from Juventus, Szcezsny has slowly but surely started to convince the bianconeri's fans that he's ready to be the long term starter. As a matter of fact, when Buffon stated that Donnarumma wouldn't be making a wrong decision by joining Juventus, many chastised his choice of words as they saw it as a slight to the very capable Polish keeper.

Fabio Quagliarella- with Schick and Muriel's departure, the former Juventus striker was given even more responsibility on Sampdoria's front line despite recently turning 34. So far Quagliarella has more than lived up to the challenge, he's scored twelve goals to go with five assists playing as the focal point of manager Giampaolo's offense.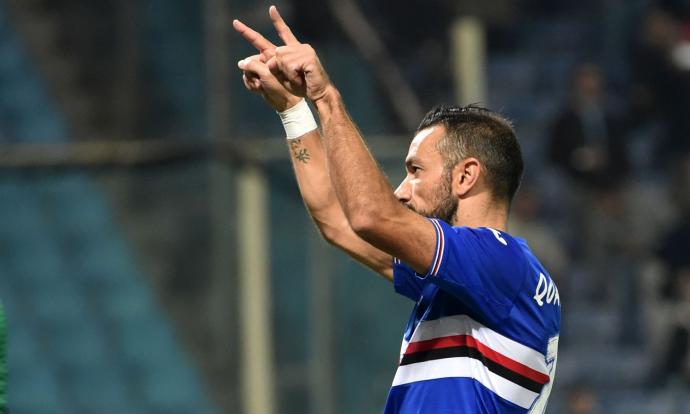 A development off the field has likely contributed to his revival: after a long court battle against a stalker finally ended in 2017, brilliantly documented on Bleacher Report, Quagliarella has been able to focus on increasing his career goal tally in Serie A- at the moment he sits at 120, the most of any active player.

Losers

Fassone and Mirabelli- the undisputed winners of the summer transfer window in Serie A, are now both on the hot seat. Sacking Vincenzo Montella took away the sacrificial lamb with the fans, and as a result Milan's two directors are under the microscope. Mirabelli spent over 200 million in the summer and Milan's best player is still Suso while Bonaventura is still the team's best midfielder, while Fassone probably regrets expressing optimism when asked if UEFA would accept his proposal for a voluntary agreement with Financial Fair Play.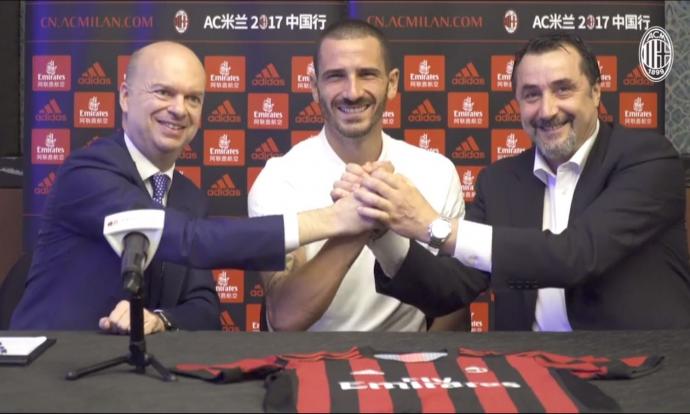 For Fassone there's a better chance at redemption between the two, as he can now try to refinance what is owed to the Elliott fund or find new investors, until that happens it will be very difficult for Mirabelli to have the resources to improve the team on the transfer market.

Monchi- who would have thought that the sporting director in Italy's capital getting all the praise would be the one running Lazio? Aside from Lorenzo Pellegrini, a player Roma already owned, the only new addition acquired by the Spanish transfer wizard to make an impact was Kolarov- certainly not a young prospect with great upside, and a former Lazio player to boot.

In the meantime, Patrik Schick has been a massive bust between his inability to stay healthy and the fact that he's a very odd fit next to Edin Dzeko. While Schick is certainly very talented, he has a very different skill set than Mohamed Salah's, the player he essentially replaced (also doesn't help that Salah has become a massive star at Liverpool). While Roma got away with winning numerous matches by a one goal margin to start the season, they have fallen off a cliff since getting out of their group of death in the Champions League.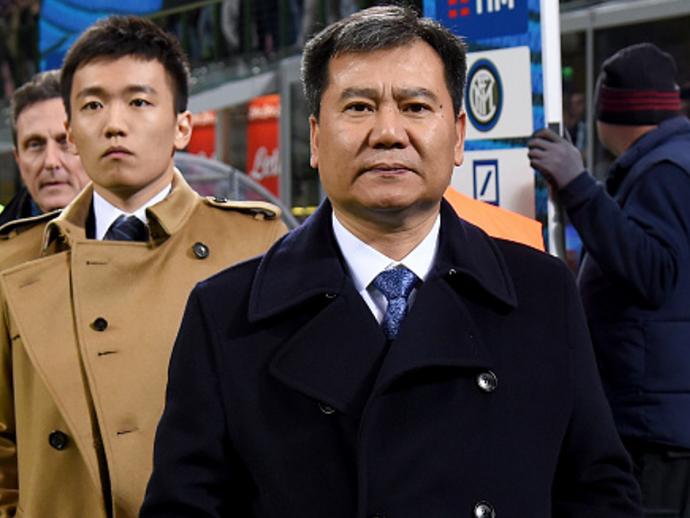 ​Suning- just about a month ago, Inter's ownership group was being touted as a huge asset to Italian football. Suning had been praised for bringing in Walter Sabatini to assist Piero Ausilio, the former Roma director had almost magically been able to raise the funds needed to balance the books for Financial Fair Play without selling Ivan Perisic, and with Luciano Spalletti on the bench the nerazzurri found themselves at the top of the Serie A standings after escaping with a draw in Turin against Juventus.

All that goodwill towards Suning has come crashing down faster than Bitcoin's valuation. Inter entered the "Britney Spears with a shaved head attacking SUVs with an umbrella" phase of their season after their Coppa Italia match against Pordenone, and have not recovered since. The team's struggles have brought more and more focus on Suning's inability to spend significantly in January to bolster the squad- while this has to do with the Financial Fair Play parameters, Inter is restricted in what they can do in large part because they swung and misses significantly on players like Joao Mario, Gabigol and more recently Dalbert.

​Now rather than being compared in a favorable light to cross town rival Milan's new ownership group, Suning is being mocked by bringing up fact that Atletico Madrid's Chinese co-owners have been able to field an attack of Griezmann and Diego Costa in their new state of the art stadium.

@DavidAmoyal