This is the weekend where Juventus won their seventh straight scudetto.
We were all waiting, some anxiously and others hopefully, for the eventual collapse of Napoli. With a game in hand against Atalanta and a point ahead of the Partenopei, Juventus finally overtook the southern club in the Serie A standings.
Coming off a shock 2-4 loss against Roma and a 0-0 draw against Inter, Napoli succumbed to the champions and gave up their brittle lead in the standings.
Against Inter, it was a defensive master class from Milan Skriniar and Miranda that kept Napoli away from the scoreboard
, only able to produce half-hearted chances over the course of the 90 minutes. Luckily for the Neapolitans, they still have a crucial game against Juventus to swing the pendulum back in their favor.
However, if Juventus get the win against Atalanta on Wednesday and go four points clear, even a win at the Allianz Stadium might not be enough for Napoli to top the standings.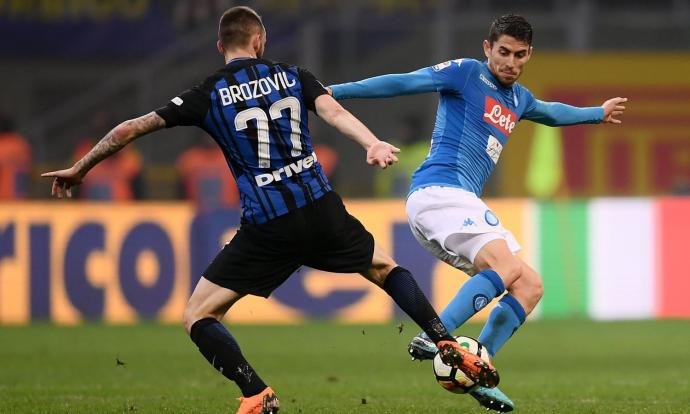 With the way Juventus have been playing domestically, it's difficult to imagine them giving up many points from now until the end of the season.
Add to that the recent form of Paulo Dybala, who has now scored four goals in his last three matches - and Juve finally have their most important player at the top of his powers.
It's incredible to think that only months ago Dybala was getting shunned from the club for not committing to the club with enough fervor.
Ultimately, it seems more than likely that
Napoli will once again finish a season without any silverware.
Given their financial status, it's not really a massive disappointment. Aurelio Di Laurentiis' team isn't built to compete with a juggernaut like Juventus.
The relegation race has gotten a lot more interesting
Months ago it seemed the relegation race would ultimately be between four teams - Benevento, Hellas Verona, SPAL and Crotone. Fast forward to present day and SPAL are undefeated in their last three matches, while Verona have won two consecutive games.
Add Crotone's bizarre 4-1 win where Marcello Trotta had an out of body experience against Sampdoria and you have a much more enthralling relegation battle.
Suddenly, Sassuolo, Chievo and Cagliari have been dragged into a race they wanted no part of. I'm betting that Sassuolo will ultimately go down to Serie B. They've looked absolutely woeful all season and their firing of manager Cristian Bucchi has yielded no improvement.
As a matter of fact, they've now gone nine matches without a win under Beppe Iachini, and are level on points with Crotone and SPAL. Losing players like Gregoire Defrel and Lorenzo Pellegrini
was too much for Sassuolo last summer, who also had to part ways with their successful manager Eusebio Di Francesco.
You have to respect the work Giorgio Squinzi has done at Sassuolo. Despite being one of the wealthiest men in Italy, he's steered clear from the approach many newly rich clubs have in Europe. Instead of splurging for unknowns in foreign lands, Squinzi has constantly set up his scouting network in Italy, plucking away the best players
from Serie B and Serie C at very cheap prices. It's no surprise that Sassuolo often times fields a team with eleven Italians from the first minute
. Despite the poor results this season, it's nice to see players from Italy's lower leagues getting a chance in the top flight.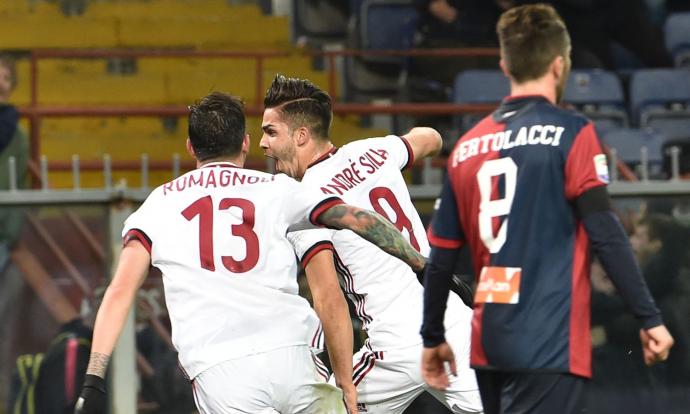 Milan's Serie A form should see them finish in the top four.
Seven wins and two draws in their last nine Serie A matches. That's the current streak Milan have been putting together under their manager
Gennaro Gattuso. Defense wins titles, and the Rossoneri have now kept four consecutive clean sheets in the league as Alessio Romagnoli and Leo Bonucci have been growing as a partnership and now look nearly impenetrable in the league
. Forgetting the slight blip in the Europa League against Arsenal, it's been pretty clear all along that Milan's top priority is getting back into the Champions League.
With a game in hand against bitter rivals Inter, Milan know that they can close the gap significantly if they keep this form up. No club in
Serie A feels more pressure than Milan to finish in the top four. With the finances of the club still in a heap of confusion, the Rossoneri are desperate for the money that the Champions League would pump back in after spending a quarter of a billion euros last summer in the transfer market
. Without a top four finish, Milan will be forced to sell several of their top players and rebuild once again.
@TheCalcioGuyMatteo Bonetti is a sports journalist for beIN Sports USA